Puh, it's quite a long time ago since we did that trip, now it's almost December and I did not yet have the time to add this page to our Hamburg pages, too much happened in between but that's another topic. Well this trip was a short but very funny one. We decided to return home the same day and therefore had to take the last train home but who says that you have to drink less just because the time is shorter? - well, I'm joking!
It was sad when we had to leave because normally we had more time to enjoy the unique atmosphere in the one and only BACKSTAGE but the trip back was very funny, too. Enjoy the photos and try to imagine what the other persons in the train might have thought!



Part IIX - 'The Quicky-Trip'

...at our eigth trip together to Hamburg (10th March 2001)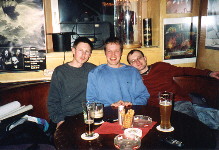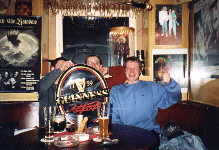 (1): The "quicky-team", (2): Thanks to Katrin for supporting my homebar with promo stuff!!!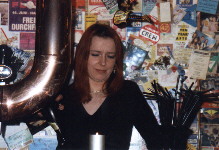 (1): Katrin serving us another beer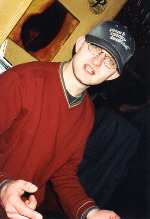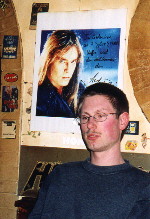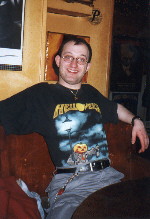 (1): The dart-man Tobias with his sponsored base-cap, (2): Jan and Andi,
(3): Tobias, this time "The Perfect gentleman"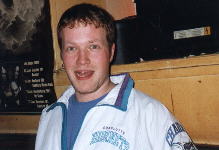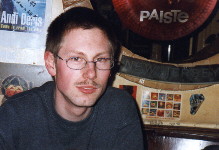 (1): Oh, ya, I've been there, too!, (2): Jan promoting "PAISTE"?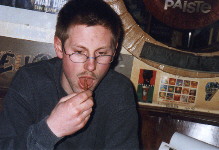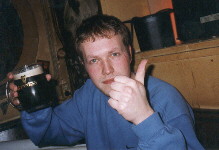 (1): Jan eating bretzel-sticks, (2): "The One And Only Beer - GUINNESS"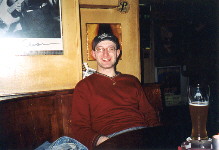 (1): Well, Tobias prefered Hefe-Weizen that evening


"Die Bahn" - German railway (10th March 2001)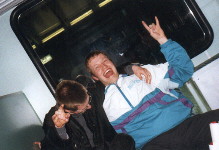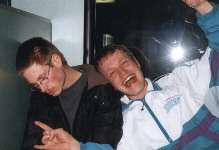 (1): Jan and Harald having fun, (2): Harald still having fun but Jan gets tired
Please simply "enjoy" the next four crazy shots from Harald without any comment: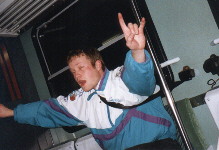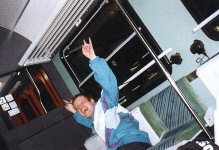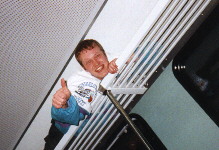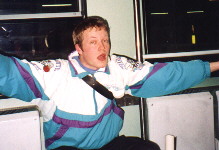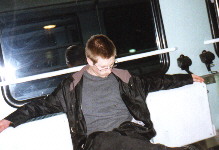 (1): After so much fun I fell asleep, (2): Jan did, too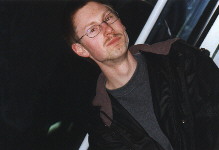 (1): Jan... not sleeping anymore
Now we come to the third guy, hehe *smile*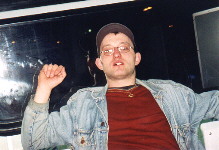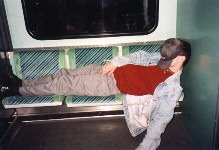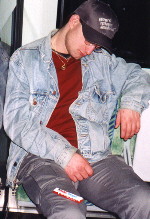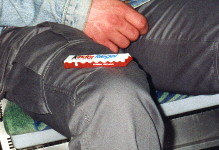 (1+2): Tobias promoting "Kinderschokolade"
If you liked these pics go and see the ones of our other trips to Hamburg!
Part I Part II Part III Part IV - 'The Millennium Trip'
Part V - 'Tobi's Birthday' Part VI - 'Metalium Trip'
Part VII - 'The Second Millennium Trip' 2000/2001 Part IIX - 'The Quicky-Trip' 2001