The first times I have been to Hamburg with my family a long time ago. I liked the harbour, the ships, the zoo and the whole atmosphere of that special city. Later on it became my favourite city because of different reasons. First of all I went there to many concerts with friends and got to know the people of my favourite bands Helloween and Gamma Ray. They are living in Hamburg. Furthermore I prefer Hamburg to Hannover (that is where I live) because the whole environment and the streets are much cleaner. I really like to travel to Hamburg. I did it many times up to now, spent the day in Hamburg and went to the 'Reeperbahn' where the Hard Rock Café 'Backstage' can be found. A big must for a visit in Hamburg always is 'Burger King' because it is much better than 'Mc Donald's' in my eyes. Normally I spent the night in the 'Backstage' and travel back the next morning with the first train. This page will show you some photos from my trips with my friends to Hamburg. You will find different sections, see the headlines and texts below the pics for more information. Please enjoy your trip to my loved city.


Part II
...at our second trip together to Hamburg (01./02. August 1998)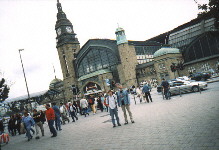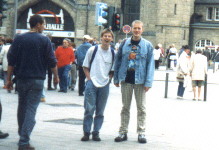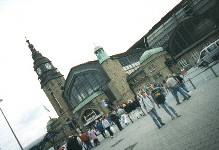 (1+2): Jan and me , (3): Jan and Tobias in front of the central station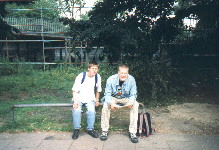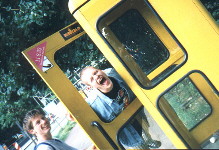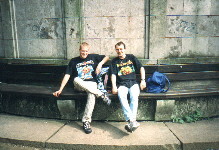 (1): Jan and me 'in the green', (2): 'Fangface No. II', (3): Tobias and me in a park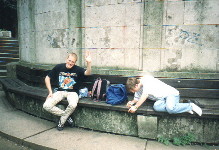 (1): Jan and me in the park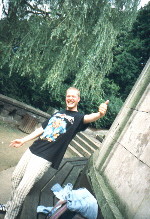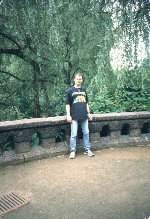 (1+2): me, Tobias still in the park

...at our second trip together to Hamburg (01./02. August 1998)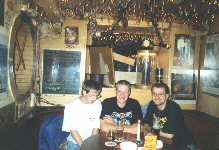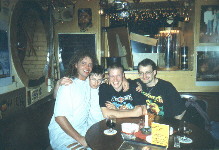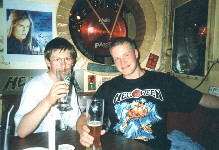 (1): the 'Backstage' guys Jan, Harald (me) and Tobias, (2): we with a kind ('Bobby') guest, (3): Jan and me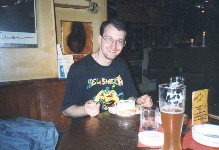 (1): Jan and me discussing what to do (drink!) next, (2): another guest that wanted to sit next to us!,
(3): Tobias with his tomato soup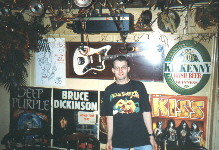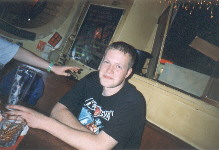 (1): what had happened to Tobias???, (2): he wanted to have one more of these photos!,
(3): everything OK with this guy!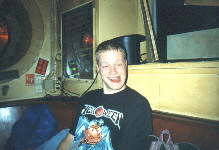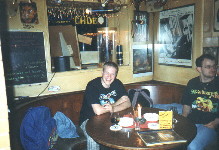 (1): no, not anymore...!, (2): Jan is taking a photo while Tobias is looking for the next beer to arrive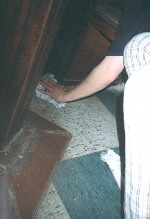 (1): oh, who has to clean the floor???
'Jan, sorry for the wet trousers'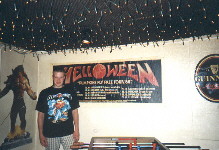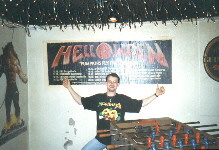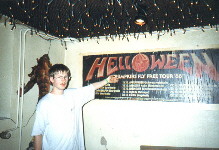 (1) me, (2) Tobias, (3) Jan in front of a 'Pumpkin Fly Free' tour-poster


...at our second trip together to Hamburg (01./02. August 1998)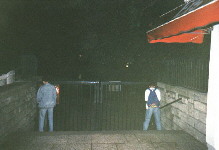 (1): let's have a look what these guys are doing!,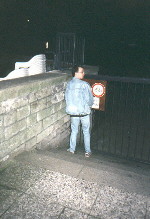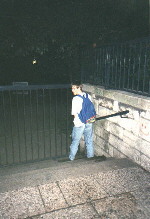 (1+2): Oh no, such photos shouldn't be here!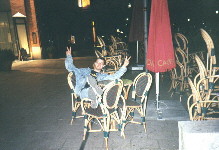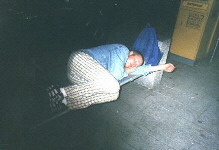 (1): Tobias is still awake, (2): I am not!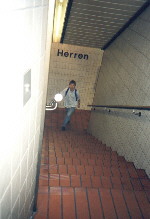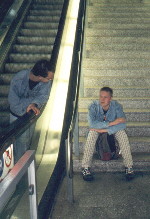 (1): this time Jan went to the toilet, (2): I am still f...ed up
If you liked these pics go and see the ones of our other trips to Hamburg!
Part I Part II Part III Part IV - 'The Millennium Trip'
Part V - 'Tobi's Birthday' Part VI - 'Metalium Trip'
Part VII - 'The Second Millennium Trip' 2000/2001 Part IIX - 'The Quicky-Trip' 2001